9 STUDY ABROAD SCHOLARSHIPS YOU SHOULD BE AWARE OF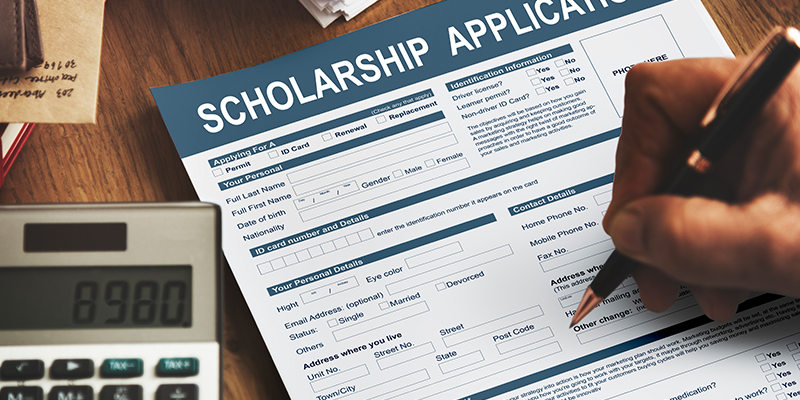 ---
Any nagging concerns you may have about attending a university abroad are likely related to the exorbitant costs of going abroad and rising international tuition fee. You might not be aware of the enormous number of STUDY ABROAD scholarships available to assist you in covering the fees, though.
Yes, there are numerous universities, organisations, and governments that provide scholarships for Indian students to study overseas. Scholarships are frequently subject-specific, need-based, merit-based, or aimed towards minority groups in order to support their success.
Prima Education has put up a list of scholarship programs to STUDY ABROAD in various countries because we know that finding the best scholarships might take a lot of time.
Here are the top 9 STUDY ABROAD scholarships you should be aware of:
---
1. Inlaks Scholarship
Indian students who want to enrol full-time at prestigious colleges in the US, Europe, or the UK can apply for Inlaks scholarships. The organisation has worked with the Royal COLLEGE of Art (RCA) in London, Imperial College, the School of Oriental and African Studies (SOAS) in London, and Cambridge University. The goal is to motivate candidates with remarkable talent to excel in their industries. Candidates who wish to pursue a master's, M.Phil., or doctorate degree abroad are eligible to apply for the Inlaks scholarship. They pay your whole cost of tuition, housing, and one-way travel expenses and medical allowance.
---
2. Fulbright-Nehru Master's Fellowships
Indian students who are talented, committed, and have the necessary job experience may apply for Fulbright-Nehru Master's Fellowships. These students must have remarkable leadership abilities in addition to job experience and academic qualifications. Depending on the length of the master's degree program chosen at a US university, the fellowship is offered for one or two years. The United States-India Educational Foundation offers this scholarship as a merit-based and need-based initiative. According to US government regulations, accident and illness expenses are reimbursed. The cost of round-trip economy class travel is also covered by this scholarship.
---
3. Erasmus Mundus Joint Master's Degree
If you enrol in one of the combined master's programs offered by Erasmus Mundus, you may be eligible for a full scholarship that would pay both your tuition and living expenses. The program would send you to at least two participating colleges located abroad, usually lasting between one and two years.
---
4. National Overseas Scholarship for SC Students
Students from the Scheduled Caste (SC), denotified nomadic and semi-nomadic tribes, landless agricultural labourers, and traditional artisan categories are eligible for this scholarship, which is provided by the Ministry of Social Justice and Empowerment. Students can apply for a national overseas scholarship if they want to study for a master's or doctorate degree at a renowned foreign university. Each year, 100 fellowships are awarded. 30% of the total number of National Overseas Scholarships offered are open to female students.
---
5. Great Wall Program
The Chinese Ministry of Education established the Great Wall Program, a full scholarship for UNESCO in order to support students and academics from underdeveloped and developing nations who wish to study and do research in China. Tuition, housing, full medical insurance, and a stipend are all paid for thanks to this full scholarship. Scholarship recipients who are admitted to programmes taught in Chinese but whose Chinese language competence falls short of the required standard must get CSC and UNESCO approval for one academic year of Chinese language study. The whole cost of this scholarship is for one academic year.
---
6. Clarendon Scholarships Fund at Oxford University
The 140 highly coveted postgraduate scholarship programs to STUDY ABROAD with complete tuition at the University of Oxford are given out each year by the Clarendon Scholarships fund based on academic excellence in all subject areas. If you submit your application by the January deadline for your desired course, you will be automatically considered for the scholarship.
---
7. International Leader of Tomorrow Award at the University of British Columbia
International candidates are eligible for undergraduate scholarships from the University of British Columbia in CANADA based on academic achievement and financial need. You must be an international student, not already possess an undergraduate degree, have a strong academic record, show financial need, and be an international student in order to qualify.
---
8. Westminster Full International Scholarship
You must be an international candidate from a developing country and obtain a full-time offer from the institution to be eligible for a full scholarship to STUDY ABROAD at the University of Westminster in the UK. These scholarships are given based on a student's academic achievement, financial need, and potential for advancement.
---
9. The JN Tata Endowment for the Higher Education of Indians
The JN Tata Endowment Scholarship is one of the most well-known scholarship programs. Apply for this government scholarship for students if you intend to pursue higher education at an international university anywhere in the world. The JN Tata Endowment for Indian Higher Education has been giving Indian students seeking higher education loan scholarships since 1892.
---
There are more scholarship exams to study abroad. Contact Prima Education to find out more about study abroad scholarships.
---