WHY STUDY IN HONG KONG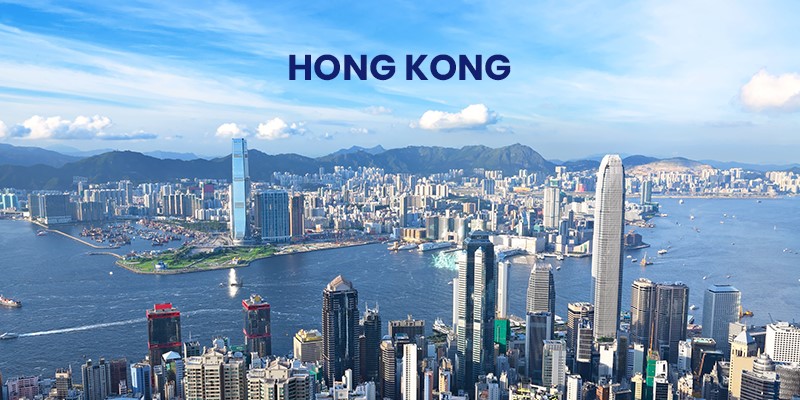 ---
Hong Kong's central location and intriguing history make it one of the most sought-after destinations for international students seeking to study in Hong Kong - a fast-paced and dynamic metropolis. All 13 of the best universities in Hong Kong are internationally renowned, and four are ranked among the world's top 100. This list of universities has bachelor's and master's degrees, and there are also research and non-research-based master's programs there.
---
Is Hong Kong a good place to study?
So, if you are wondering whether Hong Kong is a good place to study, here are the top reasons to look at:
World Ranking: Hong Kong is home to four of the top ten universities in Asia and five of the top 100 institutions worldwide, and is ranked 15th in the QS rankings for best student cities in 2022. The Hong Kong University of Science and Technology (HKUST), the University of Hong Kong (HKU), and the Chinese University of Hong Kong (CUHK) provide superior education and robust research networks. Every COLLEGE in the city-state uses English as the main language of instruction, and the language is used and understood all over the place.
Great Location: Hong Kong is snuggled in the heart of Asia and is positioned less than a five-hour flight away from half the world's population. The city and Singapore, Taipei, Kuala Lumpur, Manila, and Perth share the same time zone. In addition, Tokyo, Seoul, Bangkok, and Jakarta have only an hour's time difference.
It is convenient to travel to mainland China for tourism or employment interviews. Hong Kong is located 20 kilometers from Shenzhen, the global centre of electronics manufacturing, and is well connected to Shanghai and Beijing, China's economic hubs. So, a degree from Hong Kong and proficiency in Mandarin can open up a lot of new opportunities for recent graduates in China.
Bag Scholarships: Universities in Hong Kong provide a variety of scholarship programs to international students each year, including government grants, COLLEGE scholarships, graduate student scholarships, engineering scholarships, PhD scholarships, etc. These overseas scholarships are offered based on a competitive selection procedure that takes both academic aptitude and financial need into account. The prizes are available to all international students, and each institution additionally offers its own honors for international students.
Safest City: Hong Kong has one of the world's lowest crime rates. Local authorities take discrimination against foreign nationals very seriously, and it is on the decline.
Excellent Public Transport: Additionally, Hong Kong has an excellent public transportation system. The city's metro, trams, buses, and boats connect almost every neighbourhood. Octopus Cards can be used to make payments on the network and are commonly accepted in stores.
Financial Centre: Hong Kong is a desirable location for enterprises and start-ups due to its advantageous tax arrangements, modern infrastructure, and close proximity to China and other Asian markets. It has 70 of the 100 largest banks in the world.
Now you know why studying in Hong Kong can help you establish strong social and professional contacts, which can be essential when launching a career.

We hope this article has helped you understand why Hong Kong is a good place to study and a perfect choice for any international student. If you are also considering studying in Hong Kong, get in touch with our overseas education counselors today.
---