TOP MBA COLLEGES IN THE WORLD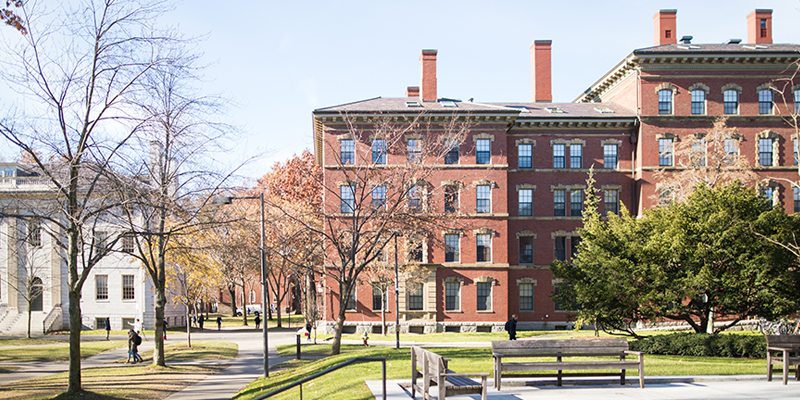 ---
Choosing the correct BUSINESS SCHOOL, preferably one that is ranked among the top B schools in the world, is one of the most important initial steps in the pursuit of an MBA. While the cost of tuition at some of the top MBA colleges in the world can be substantial, the return on investment is often comparable or even greater!
The best MBA colleges in the world will provide you with a multitude of advantages, such as a high return on investment, a selection of specialities to pick from, a worldwide community, and updates on international business standards.
So let's get started and discuss the greatest management schools on the globe along with their QS global MBA rankings for 2022.
---
1. Stanford Graduate School of Business, Stanford
QS Global MBA Ranking 2022: 1
According to QS Global MBA Rankings 2022, the MBA programme at Stanford GSB is recognised as the best in the world. In addition to the Stanford MBA programme, the institution also offers the Stanford MSX and the PhD.
The admission rate of 5.7% at Stanford Graduate School of Business is reflective of the school's tough student enrollment requirements (2021). Its application review comprises a full applicant profile analysis. Every facet, from academic performance to student perspective, is assessed.
---
2. Harvard Business School, Boston
QS Global MBA Ranking 2022: 2
The Harvard BUSINESS SCHOOL is a graduate business school affiliated with Harvard University. Its executive education and MBA programmes are quite popular among overseas students. According to information from the class of 2022, there are 732 MBA students at the institute.
These students come from 61 countries around the world. There are more than 10,800 Executive Education students, who come from 134 countries.
---
3. Penn (Wharton), Philadelphia
QS Global MBA Ranking 2022: 2
The Wharton School is the University of Pennsylvania's BUSINESS SCHOOL and was founded in 1881 as the first COLLEGE-level business school. This esteemed business school in the United States was instrumental in converting the study of business from a trade to a rigorous and respected profession.
This prestigious BUSINESS SCHOOL has over 5,000 foreign students and an international student population of more than 30% in its MBA program, which is one of the most sought-after programmes in the United States for international students.
---
4. HEC Paris, Jouy En Josas
QS Global MBA Ranking 2022: 4
HEC Paris is a prestigious BUSINESS SCHOOL in France with over 13,000 students. Consistently recognised as one of the world's top business schools, it specialises in research across all management disciplines. The school has been ranked number one in international finances for the tenth time in eleven years in 2021.
With a 6% average acceptance rate, the university has an extremely selective admissions procedure for students in the United Kingdom. It consists of a single campus, and its nine departments offer graduate programmes.
---
5. MIT Sloan School of Management
QS Global MBA Ranking 2022: 5
Sloan School of Management was created in 1914 and is the BUSINESS SCHOOL at the Massachusetts Institute of Technology (MIT). With 30,200 active alumni-funded enterprises, the university's entrepreneurial environment is highly ranked and growing rapidly.
The MIT Sloan School of Management in Cambridge, Massachusetts, is one of the most prestigious business schools in the United States. The institution is dedicated to its aim of fostering ethical and creative representatives who produce advanced management-related concepts.
The institute admits only 11.5 percent of applicants, making it a highly competitive institution. A candidate with a strong GPA and a solid overall profile consisting of a CV/resume, letters of recommendation, a statement of purpose, and a GRE score has a good chance of being admitted to the school.
---
6. London Business School, London
QS Global MBA Ranking 2022: 6
The BUSINESS SCHOOL provides 35 programmes for overseas students to choose from. The institute's postgraduate business education comprises an MBA in the United Kingdom, an Executive MBA, a Master's, a Doctorate, and other short executive courses.
The Financial Times has put the institution among the top two business schools in Europe for the past three years. At the moment, the highest-paying degree is the Executive Master's, which gives LBS graduates an average annual salary of 115,000 GBP.
---
7. INSEAD, Paris/Singapore
QS Global MBA Ranking 2022: 7
Institut Européen d'Administration des Affaires (INSEAD), has overseas campuses in Singapore, Abu Dhabi, and San Francisco. The prestigious BUSINESS SCHOOL is home to approximately 1,300 students from more than 90 unique nations.
The institution currently offers seven master's, doctoral, and executive programmes in business and management. INSEAD's admissions are handled internally, and applicants must submit applications directly to the university.
The prestigious university selects applicants based on their academic quality, worldwide motivation, and leadership abilities. In addition, acceptance into the INSEAD MBA programme requires students to submit their GMAT or GRE scores, solid references, and a personal statement.
---
8. IE Business School, Spain
QS Global MBA Ranking 2022: 7
The IE BUSINESS SCHOOL campus is located in the heart of Madrid's financial area, the Barrio de Salamanca. The business school provides a variety of bachelor's and master's degree programmes in subjects such as management, finance, international relations, and business administration.
It offers a variety of doctorate, executive education, and summer programmes in addition to MBA and executive MBA programmes with a variety of concentration possibilities. It houses students from over 160 countries and over 500 highly qualified staff members, 28 percent of whom are female.
The school has collaborations with a number of well-known universities from around the world, such as Brown University, Northwestern University, Yale University, and Singapore Management University.
---
9. Columbia Business School, New York
QS Global MBA Ranking 2022: 9
In addition to seven master's degree programmes and career-focused research courses, Columbia BUSINESS SCHOOL offers admission to seven master's degree programmes. The MBA programmes at Columbia Business School are among the most in-demand.
According to US News and World Report, the university is ranked seventh among the best business schools in 2022. With an acceptance rate of approximately 18 per cent, Columbia BUSINESS SCHOOL's admission procedure is somewhat selective.
---
11. IESE Business School, Barcelona
QS Global MBA Ranking 2022: 10
As a candidate and possible IESE student, you need to know a few things to fill out your application in the best way possible. The rate of acceptance into the MBA programme is 26%, which isn't too bad given the reputation of the school.
The average score on the GMAT is 681, and the best score is 800. The average class at IESE has about 350 students. As you can see, IESE is a competitive school with students from many different cultures, professions, and academic backgrounds.
Your chances of getting in will go up a lot if you show off your best qualities and accomplishments and have a good GPA and GMAT or GRE score from undergrad.
---
11. UC Berkley, Berkley
QS Global MBA Ranking 2022: 11
The Master of Laws and MBA are the most popular programmes at UC Berkeley, with 400 and 329 enrolled students, respectively. International applicants to UC Berkeley must have a high school GPA of 3.8, which is equal to 90% for an Indian student.

Also, admissions to the best MBA colleges in the world for Indian students can be somewhat difficult and competitive, but you can definitely be accepted if you are aware of the exams and eligibility to study MBA abroad, possess the necessary skills and have a substantial amount of prior work experience!
You can connect with our Prima Education Counselors for additional information and guidance regarding the best MBA colleges in the world.
---