THE BEST BUSINESS SCHOOLS IN THE UK FOR INDIAN STUDENTS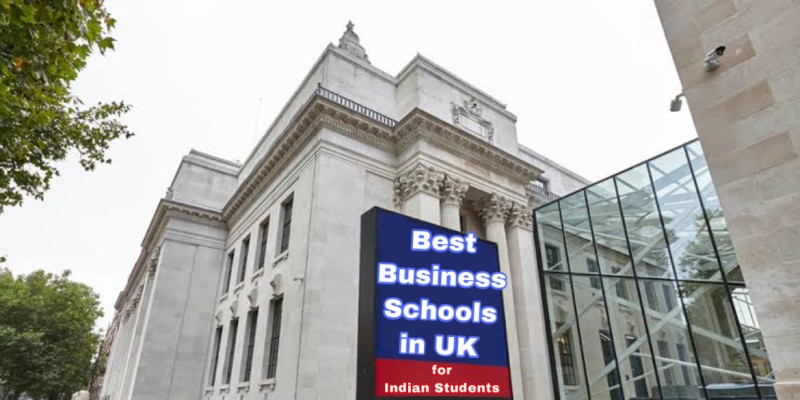 ---
The UK is a well-known destination for higher studies for students around the globe. They also have a reputation for world-class research. The UK has the highest-ranking universities in the world, astounding cities, and high business and employment opportunities after graduation.
Business and Management has been a flourishing field drawing several Indian students abroad who search for top quality B-schools and their top-notch education. UK Business schools have achieved worldwide significance for undeniable levels of scholarly diligence, an intensive industry exposure, with development and innovativeness. Among many nations abroad, studying in the UK stays a top choice for Indian students. If you are one of those inquisitive ones to know about the top UK universities for Business, read below!
---
London Business School's academic strength and global outlook drives original and provocative business thinking. Ranked in QS Top 10 Business schools, they offer prestigious MSc, MBA and EMBA programs covering accounting, economics, finance, management science and operations, marketing, organizational behavior, strategy and entrepreneurship.
---
As a part of University of Oxford, Saïd Business School focuses on tackling complex world-scale challenges with its purpose to prepare business leaders for the task of making the world a better and more equitable place. The Business programs challenge you to delve deep into the areas that interest you most and gain the strategic skills and insight to lead a successful, purposeful career.
---
Cambridge Judge Business School is in the business of transformation – of individuals, of organizations and society. They work with every student and organization at a deep level, identifying important problems and questions, challenging and coaching people to find answers, and creating new knowledge.
---
As part of Imperial COLLEGE London, a global leader in science and technology, they drive global business and social transformation through the fusion of business, technology and an entrepreneurial mindset. Attracting brilliant minds, ICBS provides the environment to foster innovative and entrepreneurial thinking, resulting in ground-breaking ideas that unlock business opportunities.
---
WBS welcomes students who embody change-maker values, and have a passionate drive to make a positive difference in the world of business and beyond. Studying at WBS means being open to new ideas, viewpoints and new voices, helping you take on new perspectives and challenge your thinking.
---
Ranked 2nd in the UK for research power, Alliance MBS influential research impacts all areas of business and management – from accounting and health management to big data and human rights. As a full-service business School, they offer undergraduate, Master's, MBA and Executive Education programs. They also offer a highly-respected PhD program.

You're one step closer to studying at few of the best business schools in the world! It is time for you to make a choice for your future. Connect with Prima's Overseas Education Consultants to find the best business school in the UK that matches your aspirations!
---