4 GREAT OFF-BEAT COURSES TO STUDY IN THE UNITED STATES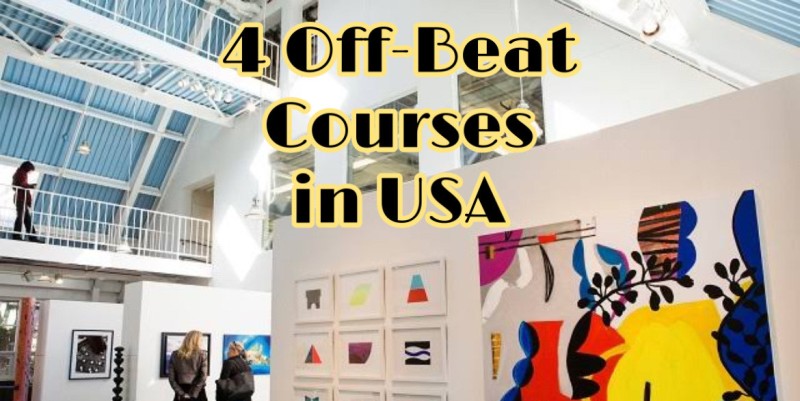 ---
Gone are the days when students used to pursue only engineering, medicine, or business to STUDY ABROAD. America's success is built on interdisciplinary study that combines science education with arts and design and also management to a certain extent. Opting for a more unusual course is a good way to differentiate yourself, graduating with a clear specialization that matches your personality, priorities and personal goals.
Here are 4 Offbeat, unconventional courses to study in the US:
---
1. Bakery Science
Bakery Science is more complex than its name may suggest. If you major in it, you'll learn all about the intricate chemical processes involved in baking just about everything. A Bakery Science major also involves study of the business side of baking. And you'll learn the maintenance and engineering skills you'll need to run your own successful bakery operation.
Where to Study?
---
2. Game Design
An increasingly popular decision for international students coming to study in the United States is to pursue a degree in the field of game design. Game designers imagine, plan, and then actually build video games. Focusing on system design, level design and narrative design, game designers create the stories, levels, rules, and environments that will define the gaming experiences of tomorrow.
Where to Study?
---
3. Communication Studies
Suited for students who are interested in pursuing a career in broadcasting, advertising, business, media, marketing, consulting, politics, administration, public relations or many other fields relating to communications.
Where to Study?
---
4. Automotive Engineering
Automotive engineering programs give students the opportunity to build a strong foundation for a variety of careers in designing products for the automobile industry. You can build the knowledge necessary to design various aspects of vehicles in their future careers.
Where to Study?

What you study is most likely to be the same industry where you end up working. Hence, it's important to choose a major that you like. Don't choose a course you don't have an interest in. Connect with Prima's STUDY ABROAD Consultants to help you choose a course that is right and fits your ambition!
---