COMPETITIVE ENTRANCE EXAMS TO STUDY ABROAD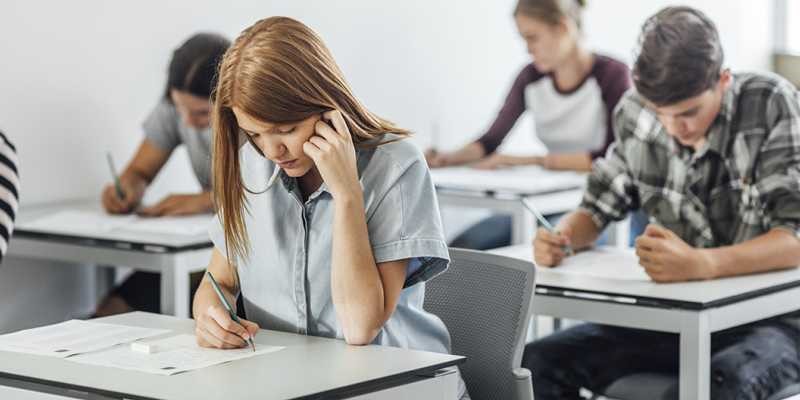 ---
Studying abroad is an excellent way to advance your education, gain life experience, and broaden your career options. However, if it were that simple, everyone would do it! Prior to embarking on a journey to a new country, prospective international students must demonstrate their ability to keep up with the workload.
You'll need to demonstrate that you have an excellent command of the language (English, in this case) and that you possess the intelligence necessary to succeed in your course.
To that end, all prospective international students must pass a single language examination and, in some cases (but not all), a single standardized entrance examination. In this article, we'll discuss the major entrance exams for studying abroad.
---
The English Entrance Exam to Study Abroad
To pursue any degree, from undergraduate to masters abroad, in an English-speaking country, you must obtain certification of your English proficiency. The specific entrance exam required for the international study will vary according to your country, university, COLLEGE, or degree of choice.
The following is a brief overview of the English-language entrance exams for STUDY ABROAD, as well as the countries where they are preferred:
TOEFL: Test of English as a Foreign Language (TOEFL) is required for admissions in the United States of America and CANADA. Additionally, it is accepted at the majority of universities in the Republic of Ireland.
IELTS: The International English Language Testing Systems (IELTS) is necessary for university admissions in the United Kingdom, Australia, Ireland, and New Zealand.
PTE: Pearson Test of English is also for the United Kingdom, the Republic of Ireland, Australia, and New Zealand, as well as some colleges in the United States of America.
CELPIP: The Canadian English Language Proficiency Index Program is required for colleges in CANADA.
CAE/CPE: Cambridge Advanced or Cambridge Proficiency is for the United Kingdom, Australia, CANADA, Ireland, and New Zealand COLLEGE admissions.
---
Common Entrance Exams to Study Abroad After 12th
If you wish to study for an undergraduate degree in the United States of America, you may also be required to take the SAT (Scholastic Aptitude Test) or ACT (American COLLEGE Test) in addition to one of the English Language Tests listed above. Always confirm with your university or course of choice to be certain.
Fortunately, additional standardized tests are not required for study in the United Kingdom, Australia, CANADA, New Zealand, or the Republic of Ireland. Typically, your English language certification and high school examination results will suffice.
---
Medical College Admissions Test/University Clinical Aptitude Test (MCAT/UCAT)
The MCAT is a required exam for studying medicine in the United States of America and is also required for admission to many medical schools in Australia and CANADA. The MCAT is designed to assess your abilities in all areas necessary for success as a medical student, including Biology, Physics, Biochemistry, and Psychology, as well as critical analysis and reasoning skills.
However, the MCAT is not typically required in the United Kingdom. When applying to study medicine in the United Kingdom, the UCAT is the preferred entrance examination (formerly known as the UKCAT).
The distinction between the MCAT and the UCAT, however, is that UCAT does not assess specific scientific knowledge. Rather it emphasizes verbal, reasoning, and numerical abilities.
---
Competitive Entrance Exams for Postgraduate Program Abroad
As mentioned previously, any degree program requires you to pass an English language test, so the entire list applies here as well. Additionally, admission to some postgraduate degrees requires you to pass a separate entrance exam for STUDY ABROAD. Let us go over these tests and their applications:
The GMAT (Graduate Management Admission Test)
The GMAT is intended for students interested in applying for an MBA (Master of Business Administration) and certain other postgraduate business management programs, most notably in the United States, where the GMAT is most widely used. Numerous universities in other English-speaking countries do not require the GMAT but may require relevant work experience in the management field.
GRE (Graduate Record Exam)
The GRE test, which is similar to the GMAT in some ways, is another option for successfully applying to a variety of MBA programs, as well as Master's and doctoral degrees. The GRE is essentially a more adaptable, but less specialized, version of the GMAT.
While the GRE is frequently required for postgraduate studies in the United States, it is not as necessary in other English-speaking countries. For instance, most universities in the United Kingdom will accept it but will not require it if you have already completed an undergraduate or postgraduate degree.
---
Conclusion
As you study for these entrance exams, keep in mind that achieving good grades isn't the only requirement for getting into the university of your dreams. It will, however, provide you with an advantage.
Please contact our counselors if you have any questions about taking assessments for higher education in another country.
---