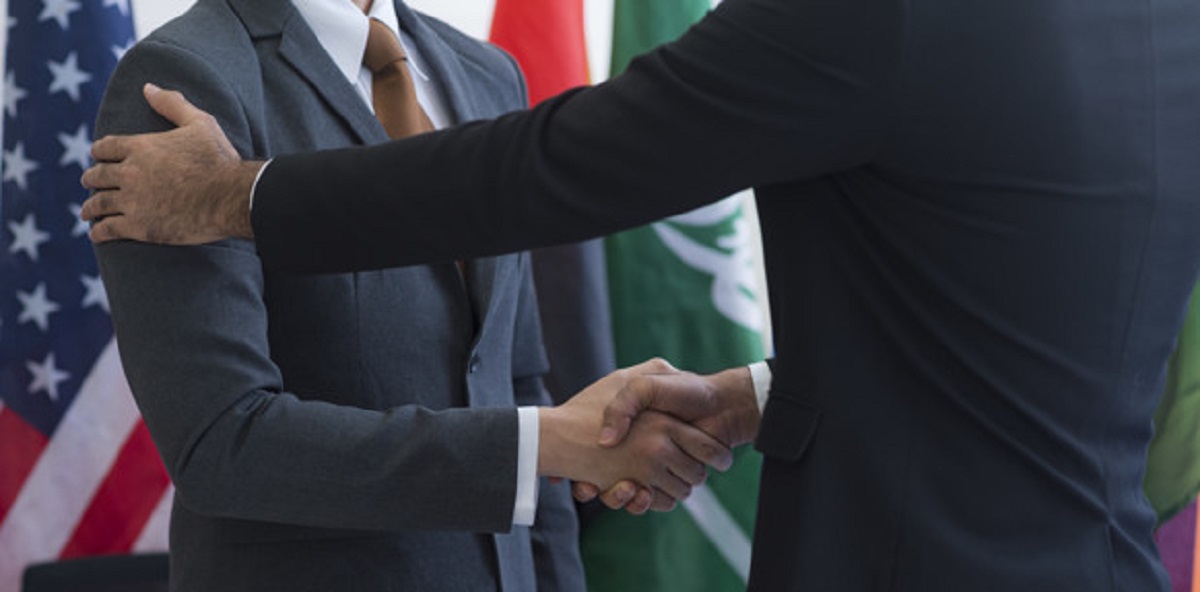 The international relations major involves studying world societies and the interactions between them.
Students with a concentration in this subject area develop expertise in diplomacy and foreign policy.
The Major offer students an interdisciplinary approach which often includes coursework in history, politics, economics, world languages, and geography.
International Relations
Social Science
Public Relations
Politics & Governance
Political Science
Global Policy
International Trade
Diplomat
Intelligence Specialist
Political Analyst
Lobbyist
Communication Specialist
Politics & Government
Civil Services
Non Profit Originations
Enroll with Prima & Initiate your counseling process

a. To explore and select your choice of major.

b. To choose your dream destination.

Create a list of the most suitable universities as per your profile and budget.
Explore your chances of scholarship (merit & need based).
Review and Conceptualize University Essays.
Submit all your applications using our assistance and support.
Interview Preparation for Admission.
Make decision in choosing your final university.
Basic help with the visa process.
Our Success Stories
Aryan Sholapure
B.E. - Computer Science, Hong-Kong University of Science & Technology (Scholarship Award of Full Tuition Fee plus Living Allowance of HKD55,000 p.a.)
They guided me throughout the entire process and really lifted the immense load of college applications off my shoulders. From shortlisting the best universities for me, to helping me write my college essays, Prima education truly helped me target my dream colleges ....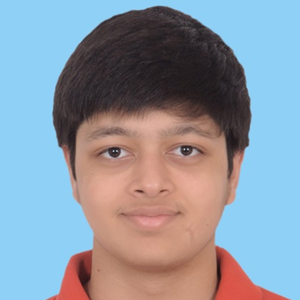 Virtulya Rajput
B.Sc. in Computer Science, University of Massachusetts - Amherst
We were recommended Prima Education through a friend, while we were searching for a Good Consulting firm in order to seek assistance for my son Virtulya's quest for some Good US Varsities for his UG courses in Computer Science major. Immediately upon contacting, Mr. Anuj, the owner of Prima Education ....
Shreshth Goel
Bachelor of Arts (Hons) - Politics, King's College London
Primarily, Prima Education has been a convenient experience for me. They've got a reliable team who have been at my constant beck and call. From choosing the universities to the slightest of technicalities in the application process, it has been an easy process for me, due to the reasons mentioned above ....
Prince Bamal
B.Sc. in Applied Mathematics
I have had a great experience with Prima Education. Prima Education helped me in applying to several universities in the USA by helping me in each and every process from selecting universities to preparing essays and resume. A special thanks to Anuj sir who helped me every time I needed him no matter what the problem was....
Himanshu Saini
B.A. in English, University of Calgary
Enrolling with Prima Eduaction was the best decision I made regarding my future studies. They helped me in every aspect of the process. They helped me in a lot of ways whether it was filling the applications to finalising my university options. They were really patient too ....
Rohan Tyagi
M.Sc. in Business Analytics
I had a great experience with prima education. The counselor guided me through the entire process and swiftly responded to all my queries. Starting from shortlisting of the universities till the submission of the application the team of prima education always helped in every possible way. I thank them for their efforts and support.
Ishani Sharma
B.Sc. (Hons) - Politics & International Relations, University of Manchester
"I being a parent had a fantastic experience with Prima Education w.r.t. guidance we received in choosing universities, filling up of applications and throughout the process. We got acceptances from various universities in UK, Canada and US. Thanks to Team Prima especially Ms. Meenakshi who put her best in helping us."
Vrinda Aggarwal
Bachelor in Architecture, University of Manchester
Prima education was there to help me right from narrowing down my university choices to actually being accepted by my dream university. The education counselors first helped me understand my field of interest before recommending applications to the top universities of the world....
Archisman Bir
Bachelor in Computer Science, Arizona State University
Being assisted by a team like Prima Education was itself a golden opportunity for me. Among all the good work that the team has done throughout my application, the thing I appreciate the most is that I received three acceptance letters from my target universities within a very short period of time....
Shrey Kalwani
Masters - Quantitative Finance, Rutgers University
Applying for a master's degree with around 5 years of work experience in the relevant field and having done my fair share of homework regarding my choice of universities and their requirements, I was initially quite confident confident about the application process and was of the mindset that I would not be requiring consultation...
Piyush SIngh
B.S. in Physics
Prima Education has not only provided me with the skills necessary to pick up on subtle details for preparing brag sheets, shortlisting of best fit universities, but has also given me a space to practice skills on conceptualizing personal essays. For every essay I have written, I was forced to notice details that I may have overlooked...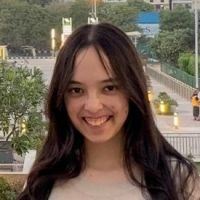 Divyanshi Saha
Bachelors in Economics, University of California - San Diego
Prima Education provided a very comfortable and professional ground for me to go about my college applications. The first interaction with Mr. Anuj brought me at ease and later, I was given regular guidance by Ms. Meenakshi and Ms. Anmol. They helped select the appropriate universities as per my academic background...
Akshi Saxena
Bachelor of Engineering, Hong-Kong University
I had a great experience with prima education. Right from selecting the best universities for me, being there through the whole application process to assisting me with my personal statement and preparing me for the interviews, Prima education has been there all the time...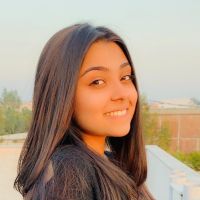 Ragini Bishnoi
Bachelor of Fashion & Business Management, Laboratory Institute of Merchandising (LIM)
On joining Prima education I was impressed with their ability to structure and present information about all my universities of choice. From helping me with my applications to the remarkable guidance on structuring of my essays, their team helped me all the way through until the success of my goals...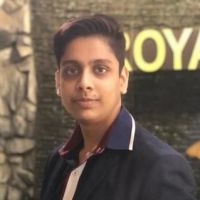 Dhruv Jain
B.S. in Computer Science, Arizona State University
Enrolling with Prima Education was the best decision I made regarding my future studies. They helped me in every aspect of the process. They guided me throughout the entire college application process and really lifted the immense load off my shoulders...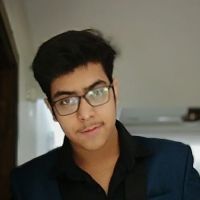 Santusht Arora
Bachelor in Computer Science
My experience with Prima Education has been highly satisfactory. From our very first interaction, the team has been supportive, productive, and punctual with any and all requirements that came up. Be it providing me with university options so I could find the right fit...
Aryaman Kummamuru
Bachelor in Computer Science, Simon Fraser University
Prima Education has helped me in each step of my admission process for Canadian universities. Right from briefing me and my parents about the process, helping me curate the university list based on my preferences, sharing their tips for improving chances of getting an admission and finally to help me apply...
Krishnav Sharma
Bachelor of Computer Science Co-op, University of Waterloo
My counselor was the driving force behind the success of my application process. They have helped me determine which universities to apply to where their knowledge of university admissions and experience dealing with international students proved most valuable...
Hardik Madan
Electrical & Electronics Engineering with Entrepreneurship, Nanyang Technological University
Right from narrowing down my university choices to admission in my dream university NTU, Singapore, Prima Education Counselors helped me in understanding my field of interest and followed it by strenuous tasks such as how to approach my personal statements and essays effectively as per the demands of university...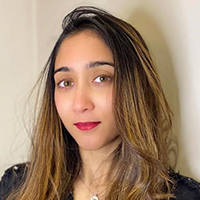 Tarini Gupta
MSc. Economics & Strategy for Business, Imperial College Business School
Prima Education provided me in-depth, personalised guidance and support for the application process of masters programs in the UK - Imperial College Business School, London School of Economics and Political Sciences and University College London were among the successful offers they helped me attain...
Maulik Gupta
BS in Computer Science, University of Maryland - College Park
I am really thankful to Prima Education to provide the best possible services and helping me choosing the best universities for me and making so many changes, as my priorities and interest kept changing. They are very easy to reach and are readily available for any query...
Alvisa Mathur
BS in Finance, Penn State University
I had a great experience with Prima Education. From shortlisting universities, to brainstorming of the essays, Prima Education guided me through everything. The team was extremely supportive and patient throughout the entire application process...
Jessica Goel
BS in Computer Science, University of British Columbia
I completed the admissions process and chose a course without any hassle. Throughout the entire process, my counselor, Ms. Anmol, has been extremely supportive and dedicated to me. We greatly appreciated her extensive knowledge of the application and admission procedures as well as her up-to-date information...
Kamal Sharma
BS in Finance & Economics, University of Edinburgh
Guidance by their team inspired me to calculate my opportunities for different universities, number of fields and future aspects. My workload was eased allowing me to focus on my grades instead of worrying about my applications...
Tanya Mehra
BSc Financial Economics, BA Economics
I have had an amazing experience with PRIMA Education and I truly believe that I couldn't have chosen a better agency/company! My counsellor, Anmol ma'am, has been with me every step of the way. Her support and patience have helped me in more ways than I can count...
Amyra Ahmad
B.Eng in Chemical Engineering & BSc Chemistry
I am very satisfied with the high quality services of Prima Education. They worked closely with me and made sure each process was completed on time. The Counselor was always available for any support and the entire team was very prompt in response. They played an integral role to help me meet my university goals...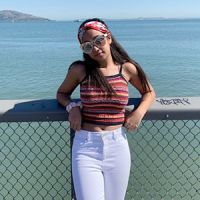 Yashvi Chopra
BFA Dance, California Institute of Arts
I am incredibly satisfied with my experience with Prima Education, they helped me make good decisions regarding the selection universities and were extremely efficient during the application process as well. The constant support of my counsellors Ms. Anmol and Mr. Anuj helped me achieve acceptances from most of my selected universities...
Next
University Offers Received By Our Students
See All Stories