Excellent Scholastics
Hong Kong is positioned 12th in the QS rankings for best student cities and is home to 4 of the main 10 colleges in Asia and 5 of the best 100 comprehensively. Institutions like The Hong Kong University of Science and Technology (HKUST), Hong-Kong University (HKU), and The Chinese University of Hong Kong (CUHK) offer top notch education and strong research networks. English is the essential vehicle of guidance in all colleges, and the language is broadly spoken and comprehended over the city-state.
A Vibrant City
People from all around the globe live and work in Hong Kong, providing a unique assimilation of cultures. Despite having the reputation of a giant concrete jungle, around three quarters of HK's land area is dotted with country parks and natural reserves.
Hub of Prospects
Present day framework, and vicinity to China and other Asian markets make Hong Kong an appealing goal for international students. Hong Kong's status as a worldwide fund place is in truth made sure about by its constitution, and it is regularly touted as the following Silicon Valley. Concentrating in HK can assist you with shaping solid social and expert associations that can be pivotal while beginning your vocation.
Great Location


Travelling to mainland China for tourism or job interviews is convenient. Hong Kong is situated 20 km away from Shenzhen (global hub of electronics manufacturing) and is well connected to Shanghai and Beijing, the economic nerve-centres of China. An education in Hong Kong coupled with proficiency in Mandarin can open up many new avenues in China for recent graduates.

Internship and Part Time Work Opportunities
Entry level positions are fundamental for students to increase direct presentation into the expert world, while part time work is significant for students to help themselves, yet to increase certain abilities that can't be picked up in the study hall. As indicated by Study in Hong Kong, there are open doors for worldwide students to discover entry level positions in the city or seaward, in addition to part time work opportunities on campus to support themselves.
International Student Visa Information for Hong-Kong Education
The validity of your student visa is in accordance with the normal duration of your study program, subject to the validity remaining on the travel document on the day of your entry to Hong Kong.
If your limit of stay is shorter than the normal duration of your program, you should apply for a visa extension four weeks before your limit of stay expires.
Initial Visa is Valid for 1 year : 1st extension - valid for 2 more years, 2nd extension - valid for 2 more years and 3rd extension - valid for 3 more years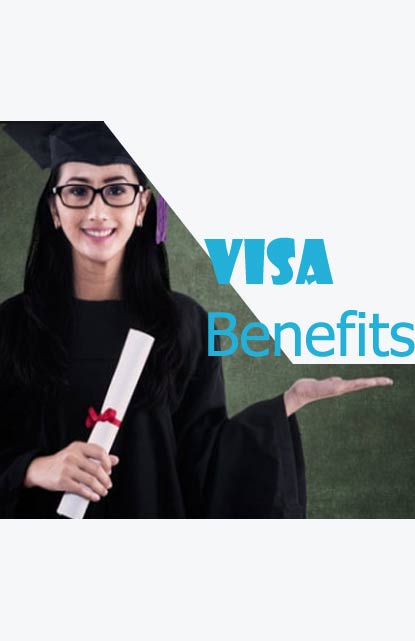 After having obtained an undergraduate or higher qualification in a full-time and locally accredited program in Hong Kong, you are allowed to apply for your Immigration Arrangements for Non-Local Graduates (IANG). You can be granted a 12-month stay provided that you still fulfill the normal immigration requirements.
You may apply for an extension of stay within four weeks before the expiry of your limit of stay. During this time, you will need to show that you have secured an offer of employment.