Global Standard of Education
Singapore is currently the host of two colleges positioned in the best 15 in the world and two in the best 3 in Asia, as per the QS World University Rankings 2020. The colleges in Singapore are perceived especially for their innovation and designing courses, just as those in natural sciences. Singapore is viewed as one of the main leading educational nations in Asia.
Educational Grants
Every single global student is qualified to get an award for their education costs, which may change depending upon the chosen course and foundation. You don't need to repay these charges (awards), however rather, students are required to remain in Singapore and work for at least three years, once more, contingent upon the course.
Employment Opportunities
Singapore's strong economy, resulting from its industrial focus, implies that there are various work possibilities for graduates. In fact the joblessness rate sits at an unimportant 2.2% approximately and with numerous associations offering graduate projects, there will undoubtedly be a lot of chances accessible.
Global Education Focus
There is cooperation between colleges in Singapore and others around the globe. These collaborations will imply that as a student you are given a tremendous scope of chances and therefore, your studies can genuinely be a worldwide encounter.

Multicultural
As Singapore is found near the center of South-East Asia, it itself is a multicultural and different island country. Individuals living, studying and working in Singapore have begun from everywhere throughout the world and therefore, the nation is the assortment of various societies, ethnicities, and religions.
International Student Visa Information for Singapore Education
In Singapore, a visa is called a 'Pass'. Prospective international students should hold a Student Pass.
All Student Pass applications are submitted to Singapore's official registration system (SOLAR).
Applications for student pass should be made a month prior to the start of the semester.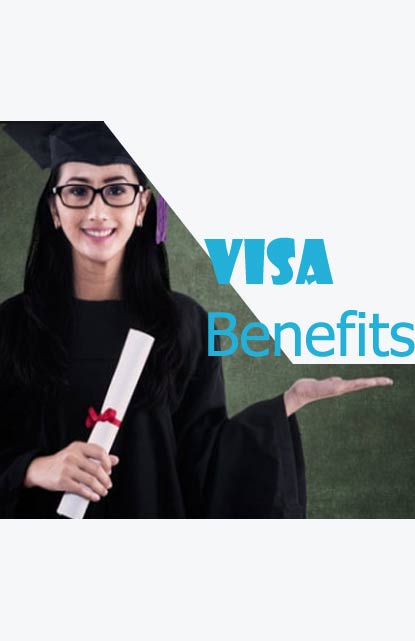 A student pass enables a student to do job or work full time during holidays/vacations and part time in working days.
However, a student must be registered in any of universities in the nation as a full-time registered student to serve this purpose.
Therefore, student pass is a primary step to get into the corporate world of Singapore.