Internationally recognized universities and qualifications
UK is a well-known goal for higher studies for students around the globe and is home to 3 of the top 10 colleges in the world. They also have a reputation for world-class research. Students get the opportunity to develop the skills, knowledge, critical thinking, and connections to drive forward their careers. A degree that you gain from a UK college will be perceived globally by colleges, managers and government bodies.
Quality Education


The standard of educating and research at UK colleges and universities is routinely surveyed and reviewed by authentic associations to guarantee that set benchmarks are met. In spite of the fact that UK organizations attempt the obligation of guaranteeing standard and nature of various projects themselves, autonomous reviews are completed by the Quality Assurance Agency for Higher Education (QAA).
3. Opportunities offered by UK Education System
Among the advantages of concentrating in UK is a wide decision in picking your field of study and establishment. You can browse 150,000 courses at colleges and universities across England, Northern Ireland, Scotland and Wales.
The UK education framework advances close association among students and teachers and gives the opportunity to consolidate various subjects into a solitary course of study. Most colleges have advisors and counselors to give information and support to international students who can assist you with becoming accustomed to the course framework or any part of your course.
Work while you study
Many Indian students in the UK gain work understanding along with their study. A part-time job, internship or placement during vacation and volunteering are some ways to develop valuable skills that you can add to your CV. A work placement is a part of the course for certain schools, and your college or school may help with providing placements. Many UK universities offer internship programs to help international students acquire practical experience. This helps to build a CV as well as expose you to the business culture of the UK, which is a valuable experience if you plan on working internationally.

Financial Aid Options
Living in another nation can get very costly, so you might need a way to earn money while going to school. While some countries don't permit international students to have employments, you might have the option to join up with a study and work abroad UK program. If working is not an option for you, you may be able to apply for a scholarship for abroad study in UK universities instead.
International Student Visa Information for UK Education
There are 2 types of UK student visas : Short-term study visa and Tier 4 (General) student visa
If you are looking at studying for longer than 6 months, then it is likely you will require a Tier 4 (General) UK Student Visa. Similarly, if you are studying a short course in the UK you can apply for a short-term study visa. This visa will permit you to study in the UK for 6 or 11 months in the event that you are considering an english language course.
The new visa rules will come into effect for all international students that begin their studies in autumn 2020 or later and state that during the first 2 years after graduation, Post Study Work (PSW) visa holders can work in any job they can find, and the goal is for them to transition into a general work visa afterwards. This applies to under-graduate (Bachelor), post-graduate (Master) and even PhD graduates.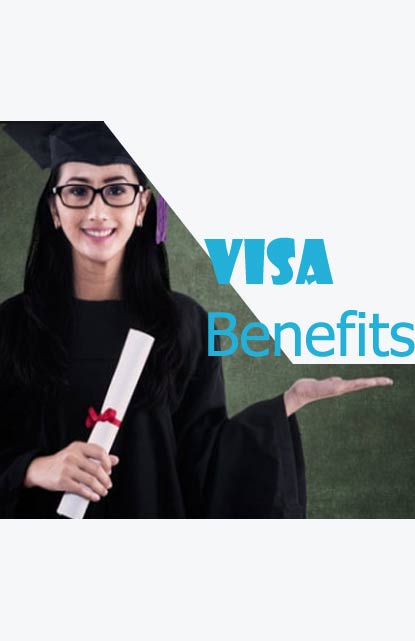 You can take part-time work in UK subject to certain restrictions.
You can undertake placements as part of your studies e.g. clinical placements in hospitals, industrial jobs, marketing internships etc.
You may be able to extend Tier 4 (General) Visa in the UK if you change your study plans and need to stay longer to complete your course.
Your visa will be multi-entry, so travelling in and out of the UK is straightforward for the duration of the visa.